21 September 2020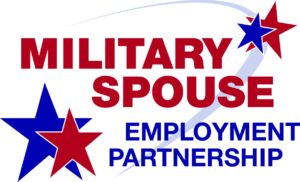 After an extensive application process, FirstDiv was selected to be a member of the Military Spouse Employment Partnership.


1 September 2020

John King has been selected as our August 2020 Employee of the Month! John has been a stalwart contributor in support of our US Army Sustainment Center of Excellence (SCoE) Ordnance School's Military Occupational Specialty (MOS) Training Mission at Fort Lee, VA. He has facilitated 166 hours of lesson plans on the Operation, Troubleshooting, Repair, and Test procedures for maintaining the 94T Avenger Air Defense Weapon System for 7 Advance Individual Trainees. John deftly imparted his skills and knowledge of the weapon system at an instructor-to -student ratio of 1:4 resulting in a 100% first time to pass rate for all personnel on two End of Module Exams.
In addition, John submitted 15 corrected lesson plans and three Blackboard tests to the Ordnance School's Training Development Division for implementation into 94T program of instruction (POI). He wrote an interactive interface program for a new kiosk, designed and constructed two perpetual awards boards for Master and Senior Instructors, as well as an Instructor Pictorial board; all located within the Land Combat Training Division in which he supports. The sum of John's efforts has enhanced FirstDiv's ability to support the training division's 94T POI facilitation, as well as the Ordnance School's Instructor Development and Recognition Program.
For his demonstrated expertise, John was also sought out by the Combined Arms Support Command's (CASCOM) Ordnance School Branch leadership to provide his subject matter expertise in supporting an 94T Avenger Weapon System Future Training Development Project. As one of the most tenured 94T Instructors within the Ordnance School, he was selected over Military and General Schedule Personnel to design a 3D imagery program for disassembly and reassembly of the Avenger Weapon System. As part of the initiative, he provided detailed briefings to Battalion, Brigade and CASCOM commanders on the project status and expected capabilities. The overall goal of the project is to provide Soldiers the means to identify the most expedient, safe, and cost-efficient method of maintaining Avenger Weapon Systems while in training or real-world operations.
Congratulations on a job very well done, John!
27 August 2020

JAIME ROIG has been selected as our July 2020 Employee of the Month! Jaime is an Operations Analyst and FirstDiv Team Lead supporting our Project Manager, Soldier Survivability (PM SSV) program at Ft. Belvoir, VA. In addition to her regular duties of providing excellent support to her customer and taking care of our team, Jaime was instrumental in the transition her team when we were awarded the PM SSV contract in April. She regularly assisted Pete Whitehouse, our PM for this program, with quickly becoming familiar with the contract and navigating the intricacies of working with our government customer. She was key in facilitating the orientation of new employees and quickly adapted to establishing the work-from-home protocols for herself and her new staff when COVID-19 changed the dynamics of our workforce. Jaime is always available, whether that be in the morning or late evening. She continues to operate at a high level and leans forward by proposing solutions and process improvements. She is intelligent, knowledgeable, hardworking, and a well-liked, respected team player. Congratulations Jaime and thank you for your amazing support!
28 July 2020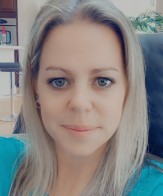 First Division Consulting employee, LISA MILAM, is our June Employee of the Month. Lisa earned June Employee of the Month due to the amazing support she provides her USMC customer. She was recently recognized by Marine Corps Systems Command, Ground-Based Operational Surveillance Systems (G-BOSS) Team Project Officer for her outstanding job performance. Lisa was highlighted for her dedication and willingness to ensure that tasks were completed in a timely manner and with quality results. Her ability to provide sound guidance and recommendations has resulted in many successes, both visible and behind the scenes, that made the Project successful. Additionally, her proactive and self-directed participation across multiple competency activities has resulted in the Project Office's ability to make more informed decisions faster by linking tasks and reducing stove-pipes.
17 July 2020
We are proud to announce that First Division Consulting has recently been award a contract to support Naval Sea Systems Command's (NAVSEA) Acquisition, Commonality, and Expeditionary Warfare Directorate (SEA 06), which includes the Naval Expeditionary Missions Program Office (EXM, PMS 408) and Naval Special Warfare Program Office (NSW, PMS 340), together comprising the Navy Expeditionary Programs (NXP). FirstDiv will provide professional support services, including logistics operations and sustainment support, Foreign Military Sales (FMS) support, Operations Security (OPSEC) and Foreign Policy Analysis, and National Shipbuilding Research Program (NSRP) support as required by SEA 06 and its Program Management Offices (PMOs).
1 July 2020
First Division Consulting was awarded a subcontract to provide executive coaching, consulting, leadership development and facilitation services to the Federal Consulting Group (FCG) in support of the Environmental Protection Agency (EPA), Office of Chemical Safety and Pollution Prevention (OCSPP) and Office of Research and Development (ORD).  The EPA has a variety of on-going organizational improvement and strategic planning projects that require the participation of subject matter experts and experienced facilitators to ensure success.
18 June 2020
FirstDiv was awarded a West Point contract to support to the editing and production to the Combating Terrorism Center (CTC) monthly journal, the Sentinel.  CTC is one of the world's premier research institutions devoted to the study of terrorism. Its rigorous analysis of terrorism issues is complemented by an interdisciplinary approach which blends theoretical insights, deep religious and cultural understanding, and modern scientific method to generate practical conclusions for addressing the terrorist threat. One of the critical components of the Center's research mission is the Sentinel, which is objective, rigorous, relevant, and timely.
16 June 2020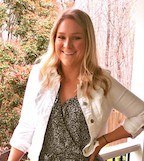 Join us in congratulating TAYLOR LOWRY for being selected as our first Employee of the Month for May 2020! Taylor is one of our Program Analysts supporting the USMC Program Manager Intelligence Systems (PM IS), Terrestrial/ Human Intelligence (T/HUMINT), Ground-Based Operational Surveillance System (G-BOSS) Team. Taylor recently concluded a 17-month effort identifying tasks and developing the first integrated master schedule for the G-BOSS team. Taylor's work included researching, collaborating and coordinating with numerous others to complete this detailed project. She also facilitated the development of a Terrestrial Sensors Working Group. Her efforts enhanced the team's capability to monitor, identify and provide focused information to a variety of stakeholders. Additionally, for her hard work and commitment to our PM IS program, Taylor recently received a glowing letter of appreciation from PM IS' Program Manager, Col Burton.
21 May 2020
First Division Consulting (FirstDiv) was awarded a contract supporting the U.S. Army Ordnance School's Military Occupational Specialty Training mission located on Fort Lee, VA. FirstDiv Instructors will facilitate learning for U.S. and foreign military students on 89D-Explosive Ordnance Disposal, 94A-Land Combat Electronic Missile System Repairer, 94H-Test Measurement and Diagnostic Equipment Support, 94P-Multiple Launch Rocket System Repairer, 94T-Avenger System Repairer and 94Y-Automated Test Systems Operator/Maintainer. We are proud to be part of the US Army Ordnance School's mission of training Soldiers in their specific Military Occupational Specialties.
8 May 2020
First Division Consulting (FirstDiv) was awarded a contract supporting the U.S. Army Ordnance Electronics Maintenance Training Department (OEMTD) mission located on Fort Gordon, GA. FirstDiv Instructors will facilitate learning for U.S. and foreign military students in the fields of Basic Electronics, along with the Repair of Air Traffic Control Systems, Radio Communication Equipment, Computer Detection Systems, and Avionics & Survivability Equipment. We are proud to be part of the US Army Ordnance School's mission of training Soldiers in their specific Military Occupational Specialties.