First Division Consulting Inc.,* Burke, Virginia, is awarded a $24,140,408 firm-fixed-price, indefinite-delivery/indefinite-quantity contract to procure full-time equivalents for field service representative support for current and future electronic warfare systems. Field service representative support will be performed at various locations outside the continental U.S. This contract will have a five-year ordering period and will expire in March 2026. This contract was solicited as a 100% set-aside for small business concerns. Fiscal year 2021 operation and maintenance (Navy) funding in the amount of $218,091 will be obligated at time of award and will expire at the end of the current fiscal year.
_______________________________________________________________________________________________________________________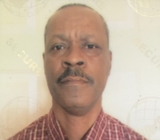 We are pleased to announce Chris Williamson as our Employee of the Quarter for Q2 2021! Chris is one of our Life Cycle Logistics Management Analysts on our Project Manager Soldier Survivability contract (PM SSV). PM SSV supports soldiers in all operational environments, improves their survivability, protection, mobility, and sustainability by providing safe, agile, adaptive, durable and operational effective clothing and gear.
Chris supports 41 Central Issue Facilities (CIF) worldwide. He manages and grants access to the E-order system and manages the recertification of all E-Order CIF users with the assistance of the New Equipment Training Team.  Chris travels to new CIF locations to assist with setting them up and provides training on such things as proper sizing and fitting of body armor such as the GEN III & IV IOTV as well as the Modular Scalable Vest II.  He is a very proficient, knowledgeable, and professional teammate.  Chris is a can-do, mission-oriented team member who makes things happen and is consistently recognized by PM SSV and his peers.  Whenever he is called upon to assist or lead, he steps up, does what is needed, and ensures it is completed accurately and on time. 
Congratulations Chris and thank you for all you do for First Division!
_______________________________________________________________________________________________________________________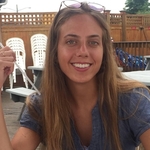 FirstDiv is pleased to announce that Ms. Melissa Rubbert has been selected as our Employee of the Quarter for Q1 2021!  Melissa is a stalwart contributor in support of FirstDiv's United States Military Academy Post Graduate Writing Fellow (PGWF) mission at West Point, NY.  She recently assumed duties and responsibilities as project lead that includes counseling, scheduling, managing, and monitoring a team of six educators.  Melissa led our team who conducted 373 hours of learner centric writing sessions for 100 cadets.  Further, she provided exceptional support towards on-boarding new PGWF personnel.  She collaborated with FirstDiv senior management and government personnel during the interviewing process to ensure each candidate possessed the academic credentials and experience to perform PWGF duties. She worked closely with the Director and PM of the West Point Writing Program to determine the strengths of both current and new tutors to ensure their diverse skill sets were positioned for optimum performance.   Melissa identified training needs, then provided our new hires with orienting documents consisting of a PGWF Handbook, best practices, scholarly articles, and  self-made guides to aid in the performance of their duties.  Her unwavering commitment as the project lead coupled with her tenured knowledge and experience significantly enhanced the overall operations within the USMA Mounger Writing Center.    
Additionally, Melissa leads her team to assist FirstDiv with improving the proposals we submit to bid on government contracts.  Her team already made a noticeable difference in the first proposal they reviewed for us.  The contract we hope  win supports the US Army Sustainment Center of Excellence with Instructors, Training Development and Training Support Services.  
Congratulations Melissa and thank you for all you do for FirstDiv! 
_______________________________________________________________________________________________________________________
First Division Consulting (FirstDiv) is excited to announce our recent award supporting the Naval Surface Warfare Center Crane (NSWC Crane), Expeditionary Electronic Warfare Systems Division (EEWSD) with Field Service Representative (FSR) support. Our efforts will include ground based and low altitude electronic warfare (EW) radio frequency (RF) systems to assist missions in all Combatant Commands. FirstDiv FSRs will provide technical expertise to end users of EW/RF systems, by training EW officers and individual units on system maintenance and operations. They will travel to remote forward operating bases (FOB) to interface with end users of systems when required. Efforts are currently in CENTCOM, PACOM, AFRICOM, EUCOM, SOUTHCOM, and NORTHCOM.

We are pleased to announce that Mr. Paul LoBianco has been selected as our December 2020 Employee of the Month.  Paul supports our US Army Sustainment Center of Excellence (SCoE) Ordnance School's Military Occupational Specialty (MOS) Training Mission at Fort Gordon, GA.  He recently facilitated 168 hours of requisite electronics training for 17 Soldiers within the Ordnance Electronics Maintenance Training Department (OEMTD).   Paul utilized his expert knowledge of theory of electricity to provide in-depth instruction on troubleshooting and repair of Direct Current, Alternating Current, Analog Integrated, Digital, and Discrete Semiconductor electronic circuitry.  His ability in facilitating electronics instruction enabled soldiers to proceed to follow-on training for Air Traffic Controller, Radio, Avionics and Survivability, Computer Detection Systems, and Electronic Warfare equipment repair courses.
 In addition, Paul used his subject matter expertise along with his intimate knowledge of the supported organization's training operations to enhance its facilitation of lesson plans.  He implemented innovative scheduling techniques to rectify classroom and equipment availability conflicts, ensuring optimum levels of student to equipment ratios were achieved department wide.  Paul also developed a collective remedial training schedule for soldiers experiencing learning difficulties.  His innovative scheduling allowed government instructors to complete the remedial training outside normal program of instruction (POI) hours.  Finally, Paul employed a government approved After Action Review (AAR) template (which he personally developed) to validate soldiers' learning concerns.   These AARs provide valuable soldier inputs which further hone our instructors' strengths and help identify shortcomings to enhance our facilitation of MOS training within OEMTD.  
Congratulations and thank you for a job well done, Paul! 
__________________________________________________________________________________________________________________________________
In keeping with the holiday spirit...I'm pleased to announce that Mr. Scott Fernald has been selected as our Employee of the Month for November 2020!
Scott has supported Product Manager Soldier Clothing and Equipment (PM SCIE) in Soldier Survivability (SSV) for a number of years and is nothing short of outstanding in everything he does and with the support he provides.  He is the epitome of hard work, common sense, expertise, dedication, and mission-first.  Recently, Scott stepped up and began serving as the Acting Assistant Product Manager (APM), successfully managing all of PM SCIE's Environmental Clothing and Equipment.  Because of Scott's hard work, Soldiers are getting the proper gear that will protect them and enhance their mission effectiveness, while allowing them to operate in any environment or condition.      
During his time as Acting APM, Scott has almost completed the entire Cold Weather (CW) portfolio, ensuring the Cold Weather Combat Boot (CWCB), CW Socks, Neck Gaiter, and Balaclava have completed testing and user evaluations.   He is currently finalizing the documentation to support Supply Request Packages (SRPs) for Defense Logistics Agency – Troop Support (DLA-TS) sustainment support.   In November, with Scott's oversight, the CWCB was able to achieve Initial Operational Capability with the completion of the bulk fielding for the 8th Army Korea.      
Additionally, Scott meticulously managed the Improved Hot Weather Combat Uniform – Female and the Athletic Footwear Improvement programs to support Initial Entry Soldiers in the Clothing Bag.  Scott facilitated contracts for the IHWCU-F to help accelerate the program's schedule.  This ensures two sets of the uniform be issued to all new recruits by August 2021.     
Our customer provides endless praise for Scott's accomplishments on the Environmental Clothing and Equipment programs and his successes with those programs are immeasurable and valuable to the Soldiers we support.
Congratulations to Scott for his continued outstanding efforts!